Common Mistakes to Avoid While Building a Deck
A deck can help an ordinary backyard turn into the perfect outdoor space to gather with friends and family. Additionally, a deck provides your property with visual appeal. Decks are considered investments for properties, but quite a bit of thought and planning must go into it in order for your deck to turn out well and add value to your home.
Choosing the Right Design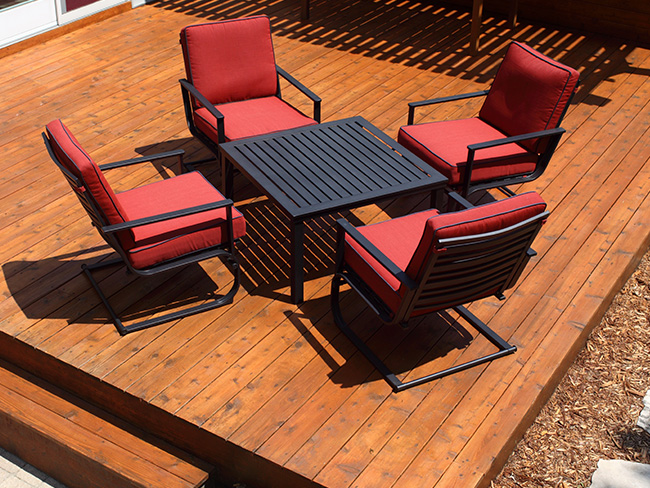 One of the common mistakes that many homeowners make is not taking design specifications into consideration. Even if some designs seem to fit a particular area, they still need to be modified to suit your property.
One of the reasons why people make mistakes with their properties is that they try to do everything themselves instead of consulting an expert. Unless you're familiar with building decks, you'll probably end up making many mistakes. For instance, failing to use the recommended fasteners is a common mistake that can end up in disaster and costly repairs.
Take Time Into Consideration
Another thing you should consider before starting the project is the amount of time it will take you to get the job done. Building a deck seems simple enough, but actually supporting the structure is a more complex and extremely important task as well. Building your own deck properly can take quite a bit of time to complete. A professional will be able to get the job done in a much shorter period of time.
You Might Need to have a shade installed over it
A deck doesn't necessarily need to have a shade built over it, but you should consider everyone's comfort as well if you're trying to host family and friends outdoors. Pergolas are a great way to provide shade to your deck or any area of your yard. Not only do they provide the much needed protection from the sun, but they are very aesthetically pleasing as well.
You might also want to install a shade over areas of your deck that are exposed to direct sunlight. Making this decision before actually building the desk will help determine what type of shade you'll need. It should also be built in a way that compliments your home's structure. You can speak with a professional to gain more insight with regards to these aspects of deck-building! Also ask about custom pergolas!
Financing Available! Contact Us at 972-349-1444 for More Info!
Financing Available!
Contact Us at 972-349-1444 for More Info!
Need a New Fence?
Get a free estimate today or call 972-349-1444 for more info.